Welcome to Beauregard Guitars
Beauregard guitars are 100% handcrafted in a small shop near Montréal, Québec, in the picturesque small town of St-Denis-sur-Richelieu.  No CNC's nor countless jigs are used in the creation of a Beauregard guitar.
Through many years of honing his skills and developing acoustic comprehension, Mario Beauregard's reputation was earned by producing the very highest quality acoustic instruments. Tone and playability are always his top priorities. Through many trips to the Canadian west coast and Europe, Mario has chosen the finest tone woods which he carefully processes  and stores.
It will be Mario's honor and a pleasure to build an instrument that will suit the very high standard of the serious guitarist.
Archtops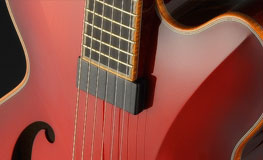 A modern approach to a traditional construction.
Learn More

»
Flat Tops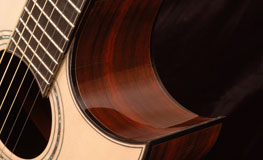 Balance and evenness throughout all registers are the main focus on all models.
Learn More

»
Nylon Jazz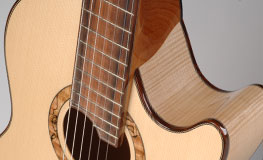 Designed for the modern guitarist . The construction of this instrument differs from the traditional classical guitar in the following way.
Learn More

»
Copyright © Dandelion by Pexeto